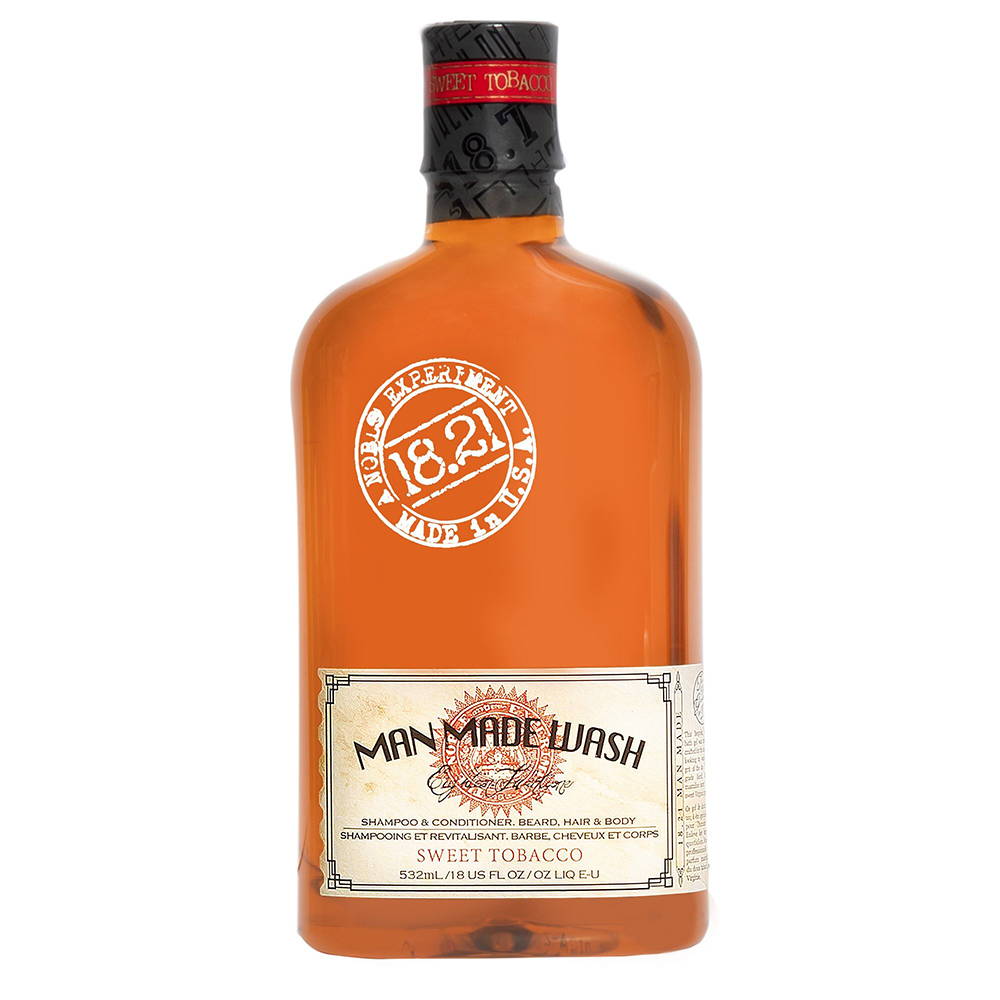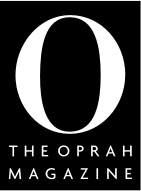 •
Developed for gents by professionals

•
• Moisturizing lather, won't dry out skin •
• Legendary sweet tobacco scent •
INTOXICATING 3-in-1 WASH.
• Made for gents by professionals •
• Moisturizing lather, won't dry out skin •
• Legendary sweet tobacco scent •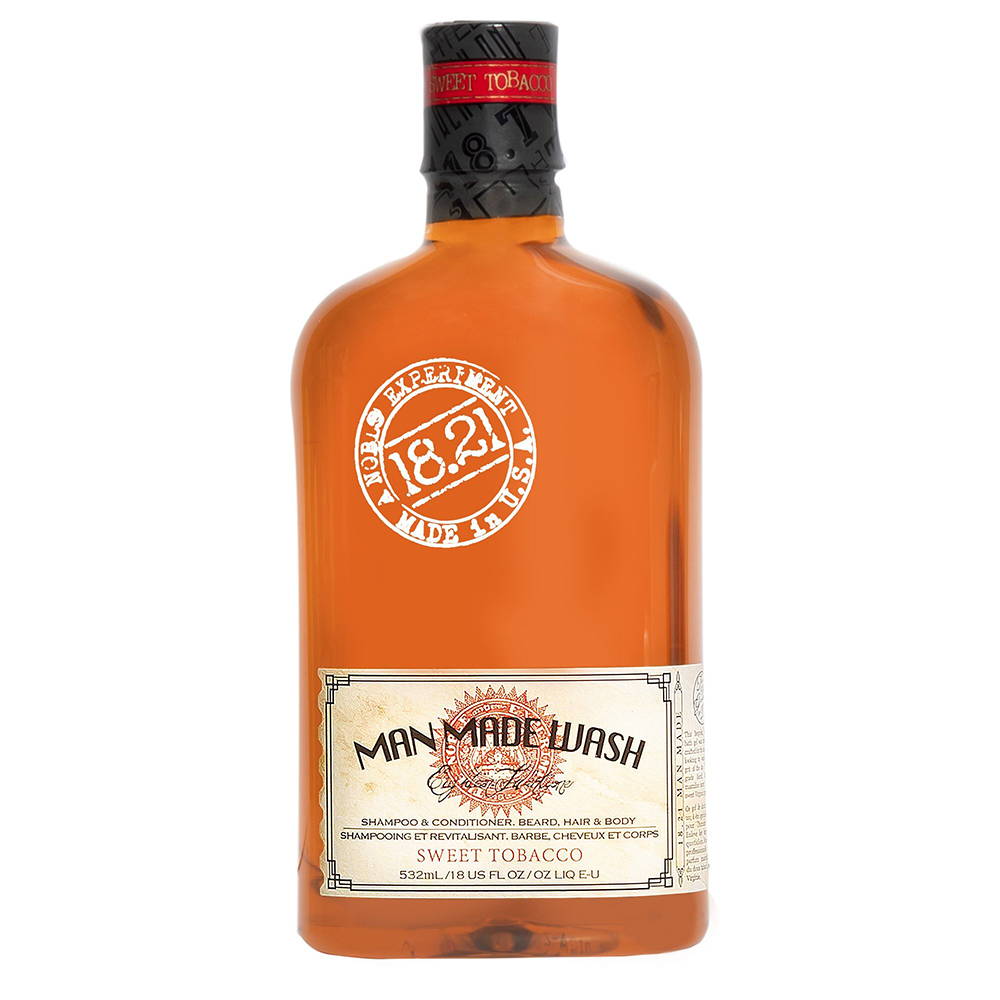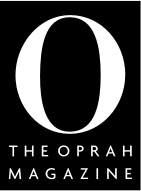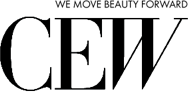 Curious about how it smells? We'll let our customers take a crack at it...
(& scroll down for a surprise!)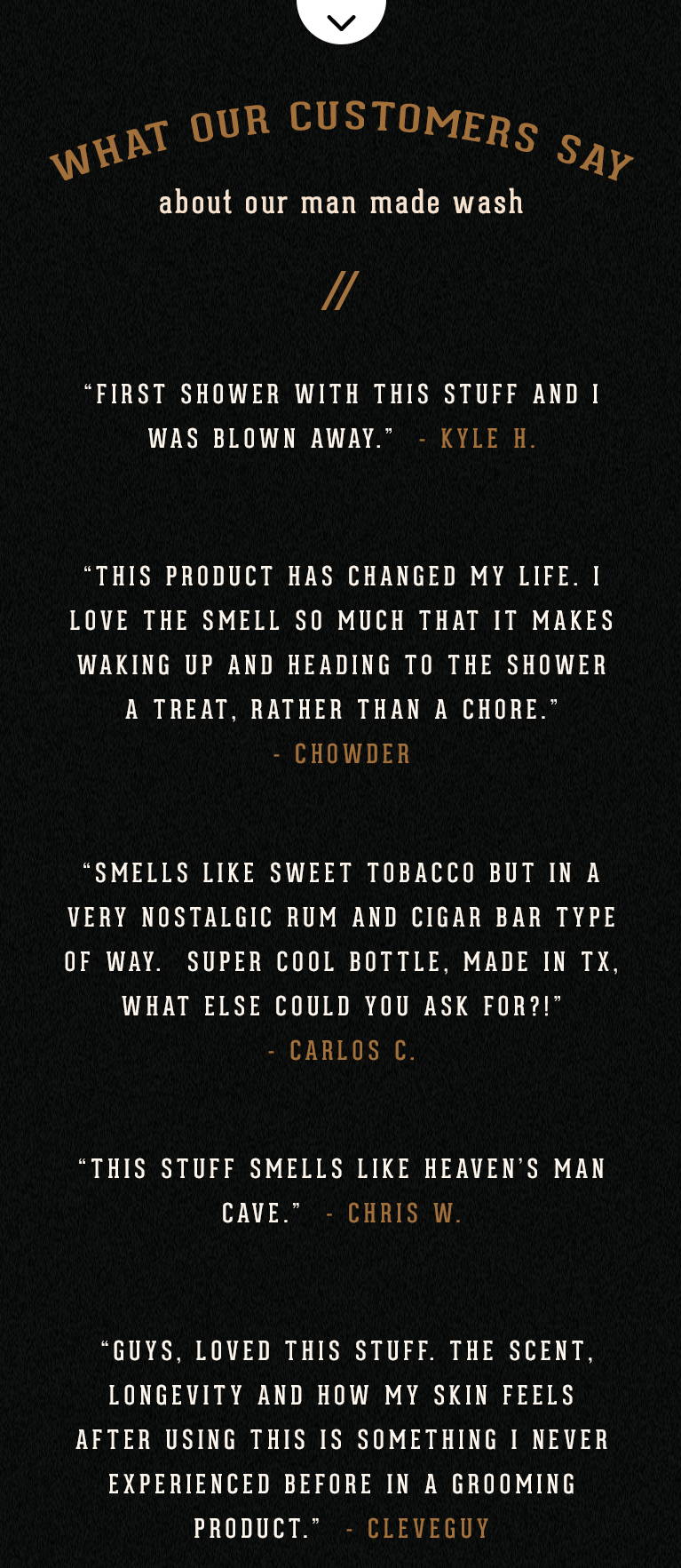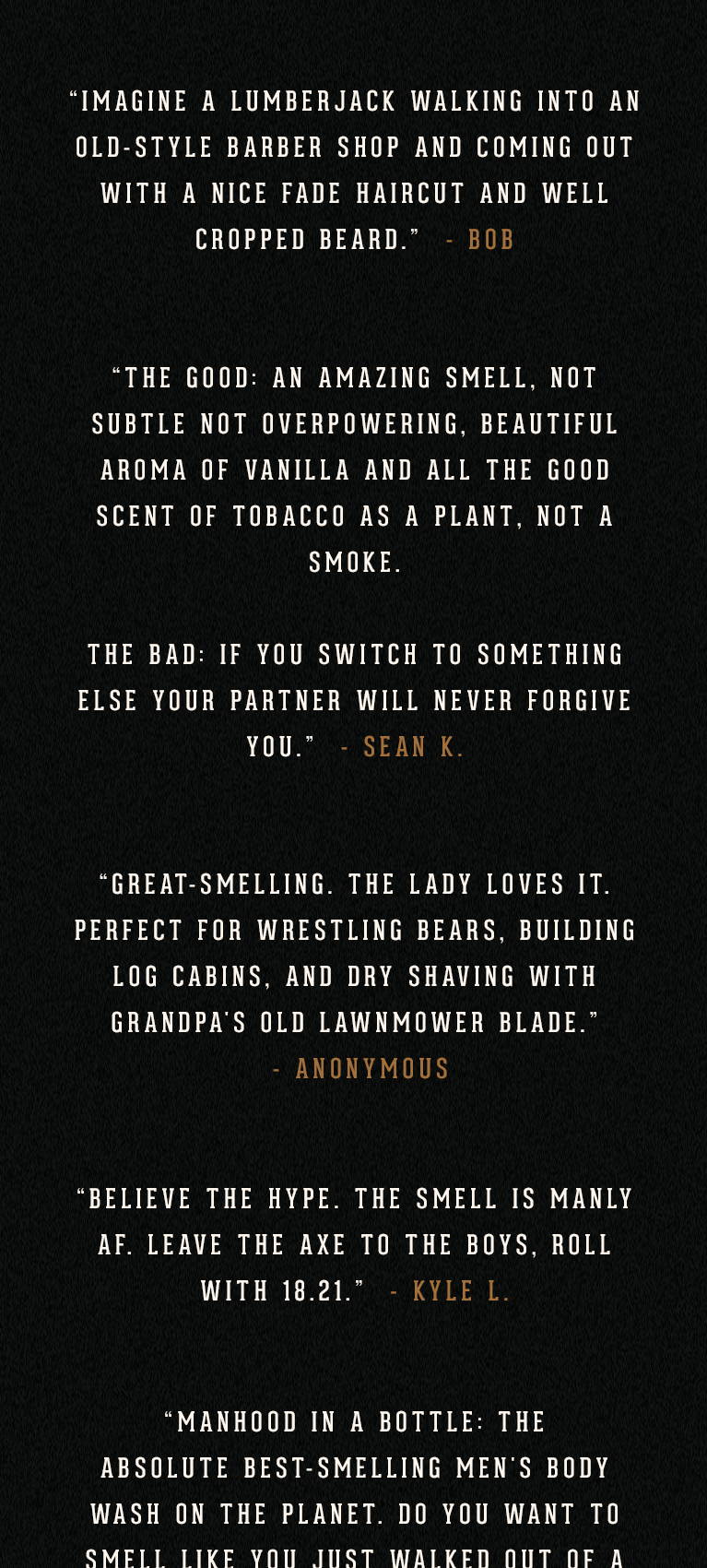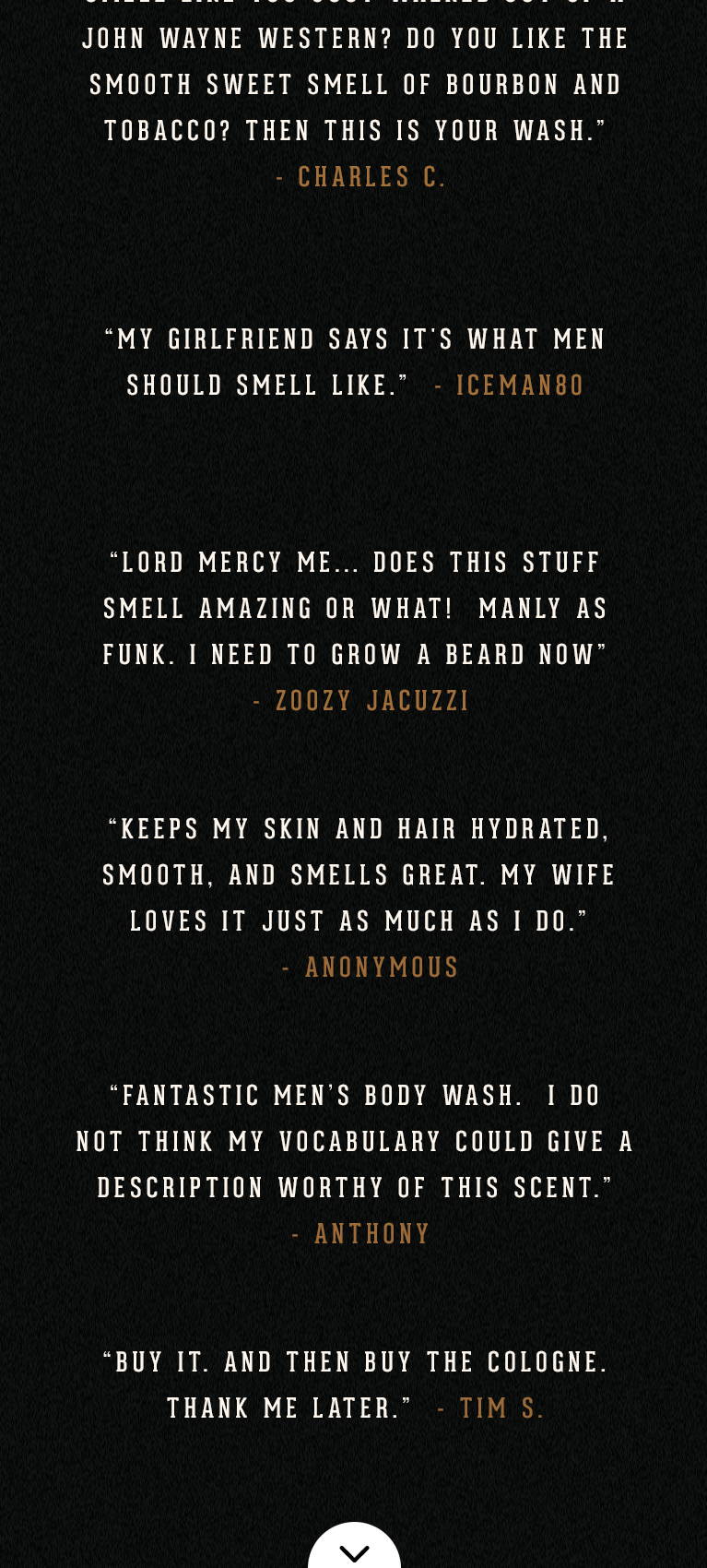 Looking for a deal? Here's how to s
ave 20% and get Free Shipping...