You already smell good. Now start racking up the rewards.
Once a member, you'll get points for simply doing what you already do—with some added incentives to show our appreciation.
Ways to earn reward points:
1.
Signup bonus when you
join 18.21 Rewards:
200 points
2.
Making your purchases
(5 points per $1 spent)
3.
Referring your fellow
man: $10 off coupon
4.
When your referrals
make a purchase:
$10 off coupon
5.
Getting better with age
(points on your birthday):
1000 points
6.
Subscribing to
texts for additional deals
7.
Follow us on Facebook
and Instagram:
100 points each
So what do these rewards look like?
Find your new favorites, your go-to standards for keeping yourself in true 18.21 form – and spend less doing it.
Ways to Redeem:
25% coupon per 1500 points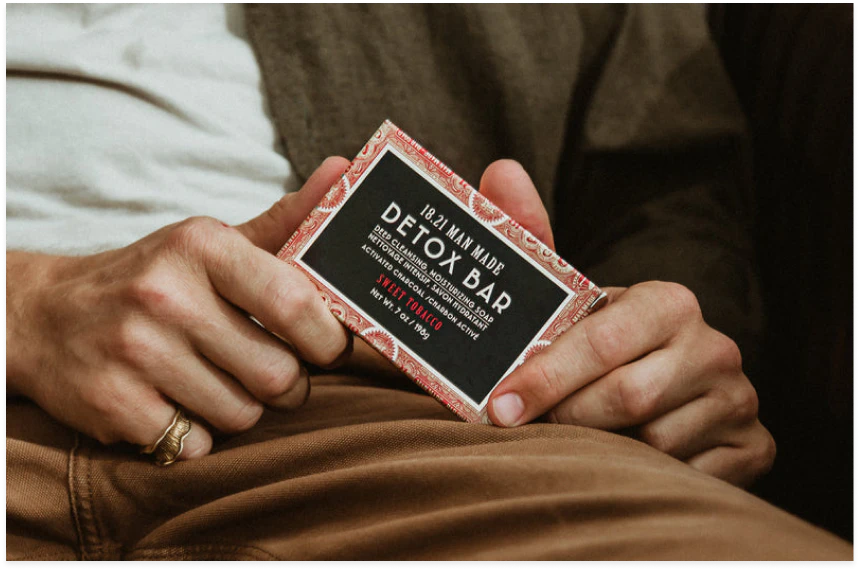 Our rewards members will enjoy exclusive offers, promotions, and giveaways.
Join now and start earning!
Register Now
I love this stuff. I have never been so excited about waking up and showering in the morning!
It's amazing and my female friends go absolutely crazy over the scent.
I'm absolutely addicted and will be a customer for life. I know what I'm getting all my guy friends now when I have to buy gifts. This is soap at its best.